How to Use the Ticket Selector Embed Code
The "Ticket Selector Embed Code" is simple. Just click the "Embed" button in the event editor, after creating an event. The code that appears in the modal window can then be copied and pasted into any web page. However, there is a little more involved than that, including how to add a ticket selector to a Facebook page.
Note: We recommend keeping the number of iframe embedded on a single page to a minimum and no duplicate iframes on the same page. This will help to ensure your external website will not be blocked from retrieving the event and ticket information because of unnecessary requests to the Event Smart platform.
Step 1
Click the "Embed" code button in the ticket editor.
Step 2
Copy the embed code from the modal popup window.


Step 3
Paste the code in any HTML web page, blog post or page (by WordPress.com, WordPress.org, Drupal, Blogger, etc).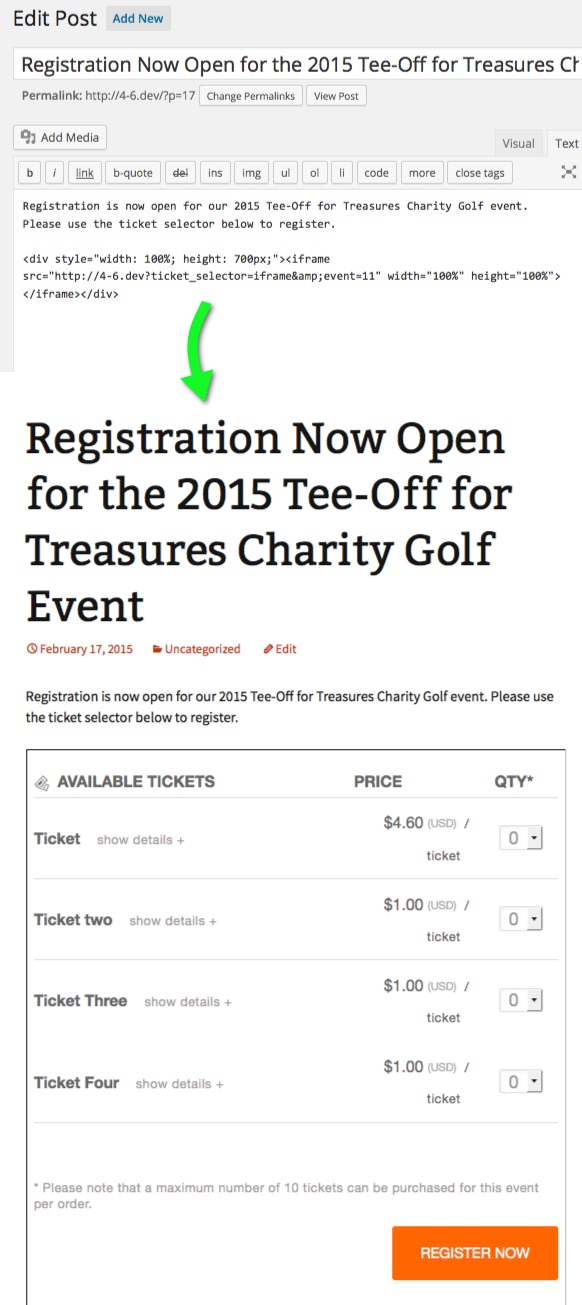 Step 4
That's it! Start sharing your embed code with other website and/or blog owners to start getting your events noticed.